As what I had promised, I made a separate entry about Monasterio de Tarlac. From our 6th Church in Cupcupin, Tarlac it took us 1 and a half hours before reaching the top of the mountain. It seems to me that the road going there seems endless and very very far (36 kilometers from Tarlac City), but I'm telling you that it's very worth it.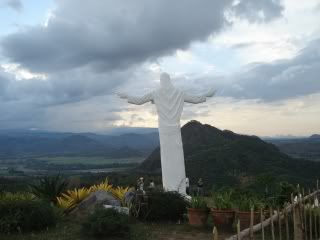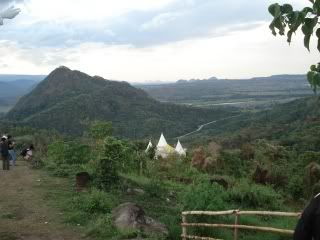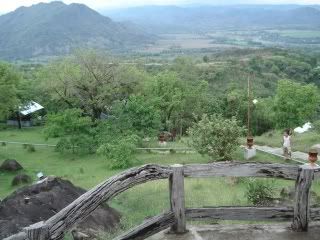 The place is very calm and relaxing. It's like you're very close to God when your there.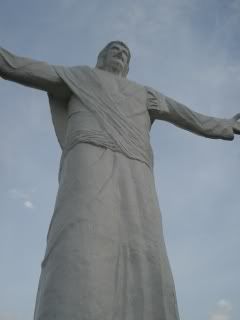 this is the 30 foot statue of Jesus Christ
Located on top of a mountain, the monastery is the home of a relic of the true cross of Jesus Christ. It is said that the relic was given to Prior, Frater Ronald Thomas "Archie" Cortez of Servants of the Risen Christ by Msgr. Volker Bauer from Germany during the World Youth Day celebration in 2005.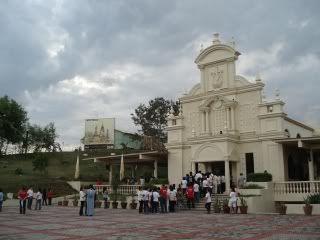 The reliquary which houses the fragment of the true cross is known to be the only one in the entire Asia.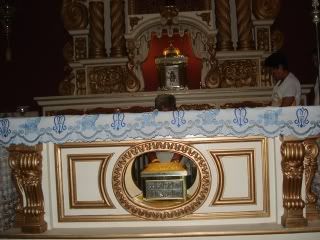 It is said that the relic of the true cross is exposed only once a year, every September 14, the feast of the Holy Cross.
The Church of the Risen Christ held mass every Saturday and Sunday at 10:00 in the morning.
Monasterio de Tarlac
Tarlac Eco-Tourism Park
Brgy. Lubigan
San Jose, Tarlac