Experiencing a premium italian gelato at MOA is a refreshing feeling. It's not the usual ice cream.
I tried the rocky road flavor, i ordered my lola the sugar free chocolate gelato because she's a diabetic, for my tita, she chose the pistacchio flavor and kuya tried the ferrero rocher gelato. We just ordered the small cup which cost P 60.00 each.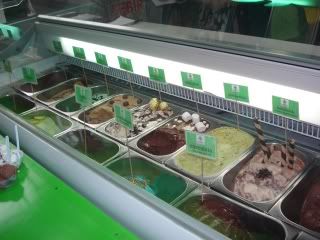 what's your flavor?
The facts
The price
Enjoy your gelato!
* Parang mas masarap for me ang Fiorgelato... IMHO...Peace!