Jeffrey and I went to the mall last month... (grabe tagal na talaga nitong pic na ito!) we happened to passed by the new SM annex, wala pang gaanong open na store, that day it was DQ's opening.
My son asked me to buy ice cream so we headed to DQ and ordered his Rocky Road blizzard.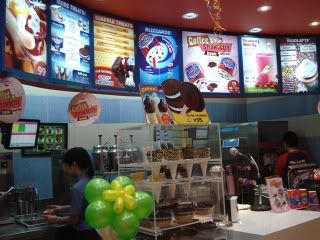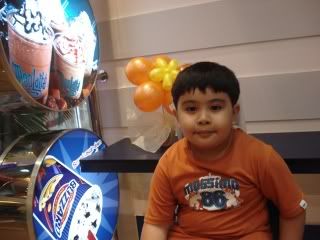 My son Jeffrey while waiting for his blizzard.
ganda ng balloon decor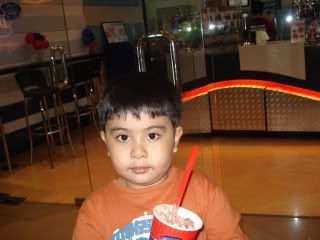 mom! kakain na ako!!! kuha ka ng kuha ng pic eh... yan ang gusto nyang sabihin....hehehe