One of our agenda kaya kami nag-celebrate ng wedding anniv sa Baguio ay para na rin sa food trip namin. We want to experience the ambiance and the taste of the food sa Café By the Ruins.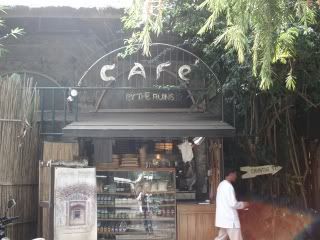 Cool ang ambience dito, most of the furniture were made of wood and bamboo. It is called Café by the Ruins dahil sa old walls na natira during the war. It was an old house from a governor from Benguet. Poets and artist usually dine here, share ideas at ipakita ang kanilang mga talents kaya marami kang makikitang paintings sa walls nila.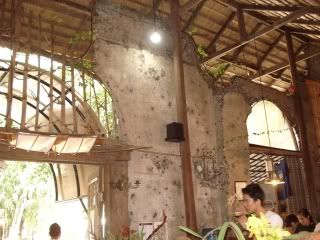 see the ruins?
I ordered Tita Susie's Crispy Tapa, shredded beef that is fried into perfection kaya medyo crispy siya. Medyo natatabangan ako sa kanya, pero masarap yung vegetable on the side – tomato, onion and lettuce, masarap din yung mountain rice nila and the soup that I think was made from chicken stock.
For my hubby, he ordered the Healthy Food for the day. Which consist of Fried Tilapia (I hope canola or olive oil ang ginamit nila) boiled okra, sitaw and eggplant with buro on the side, it is served also with ginisang mongo and a cup of their mountain rice.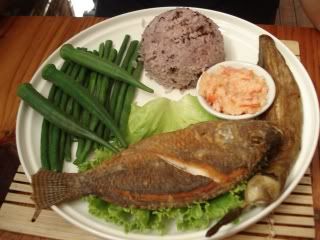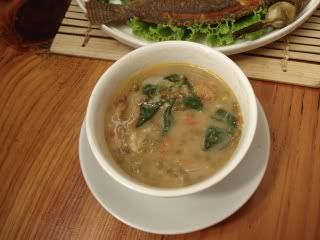 included in his order
I ordered for this drink – Pandan Lemon Iced Tea with Honey.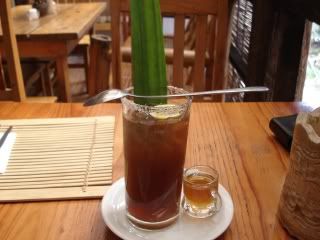 They also offer breads and pastries.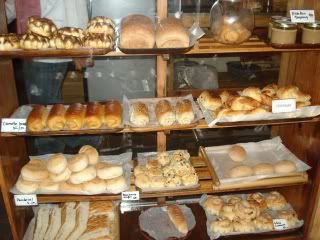 I noticed sa café na ito they personally knew most of their customers. Nakikipag-usap talaga sila sa mga customers nila. I admitted to them that, it was our first time sa café nila, kaya they treated us so well, assist us in everything we wanted, and they really let us feel comfortable, nung nakita nung isang waiter na nagbugaw ako ng isang istorbong langaw, aba kumuha agad sya ng small candle at sinindihan nya't inilagay sa side ng table namin… sana lahat ng restaurant ay ganito ka attentive ang mga staff. What made my day is that they even gave us a complimentary dessert.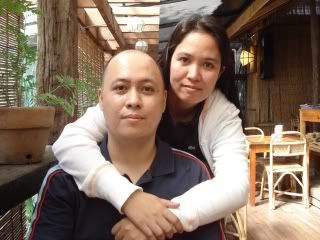 My verdict: good food, nice ambience, great customer service!
Cafe by the Ruins in located along Shuntug St.
Many taxi drivers don't know where it is located,
so para madaling hanapin sa mga nagco-commute
sabihin nyo na lang sa mamang tsuper na sa
"Harap po ng Baguio City Hall"