Yesterday was a great bonding time for my family. My husband and my youngest son Jeffrey participated in the 33rd National Milo Marathon, this is the 1st time for my son Jeffrey to join the marathon (3K) and the nth time for my hubby ( I can't remember how many times he participate already) Me and Justine were there as the official photographer and of course to give our support! It was announced yesterday that there were 20,000 runners who participated in the said event... grabe and daming sumali lalo na sa 5K, almost pabalik na yung 3K runners, hindi pa tapos sa starting line ang nag-join sa 5K...
I admired those runners who joined the 42K which started at 4:30 AM ang lakas ng energy nila! The 21K runners follwed next at 5:30 AM and the 10K, 3K and 5K started at 6:00 AM respectively.
Here are the pictures of the event...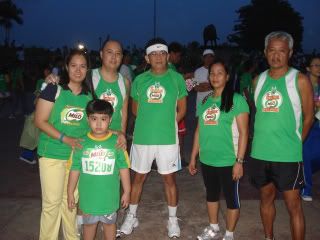 The participantes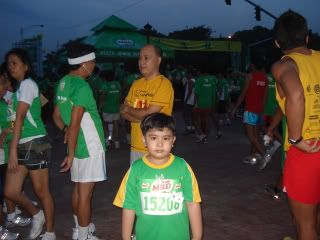 Ready and excited!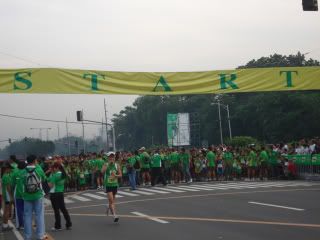 The 3K runners at the starting line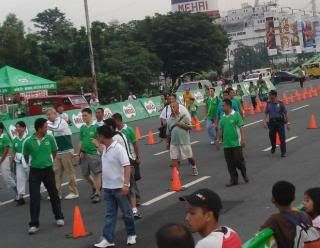 My hubby and Jeffrey near the finish line
The finish line
Oh you can see how tired was my little Jeffrey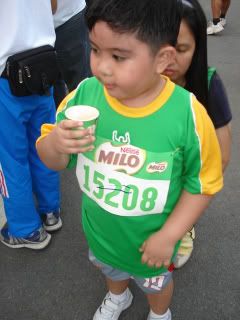 drinking his Milo energy drink! uulit pa daw siya next year! hehehe
Hoping for more bonding moments...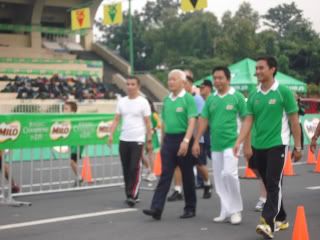 By the way... Mayor Lim and MMDA Chairman Bayana was there also...
I'm thinking of joining the marathon next year... Wanna join the fun?