(in the tune of Pumapatak Na Naman ang Ulan ng APO)

Pumapatak na naman ang ulan sa bubong ng bahay...
Mukhang masarap humigop ng mainit na sabaw ni Nanay...
Pero kung tinatamad, pumunta na lang
Sa Malabon Citi Square may masarap na sabaw...
(in the tune of Radyo, tv o kahit lumang komiks)
Istana Indah ang kanilang pangalan
Indonesian Meatball Soup ang tawag nila diyan,
At kung gusto mo silang matikman,
Aba'y presyo nila'y murang-mura naman... ahaaaa...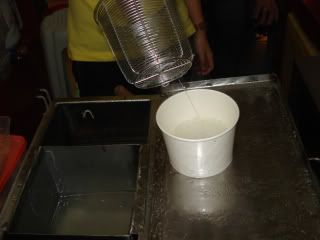 Gumagamit sila ng pansit noodles
They have 6 kinds of meatballs: Mushroom, Triangle Pork, Chicken Balls, Long Fing, Black Pork and the small pork which I like the most!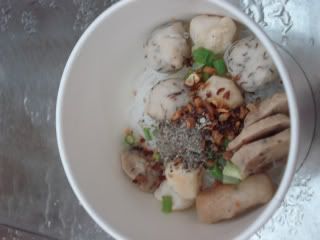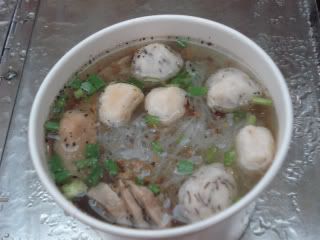 Ayan! ready to eat na ang aking Istana Basu Pork & Mushroom! P 35.00
Istana Indah Ground Floor Malabon Citi Square
Prices: Istana Basu Pork & Muchroom P 35.00
Istana Basu Complete (in big container) P 45.00
Istana Basu Small P 27.00
Bahmi (fried noodles) P 27.00
Ngayong umuulan, masarap ang mga ganitong comfort food...last night we ordered 2 Istana Basu complete and we were so full after eating. Si hubby pa nga ang nag-request na bumili kami after niyang matikman last week yung uwi kong Istana Complete.
Hope you'll try it too!