I've been reading great reviews from food bloggers about this Caramel cake from Estrel's. So last Father's Day, me and my hubby went to Quezon City to pick-up our reserved caramel cake. I'm excited to see their shop and I want to share it with you guys...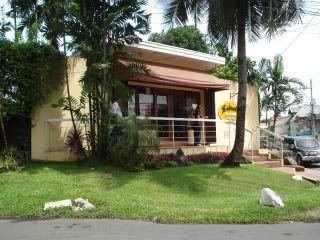 corner store
My son Jeff patiently waits for me... ang init kasi ng sikat ng araw ng mga oras na iyon tapos pinag-pose ko ba naman sa harap ng Estrel's... wahehehehe...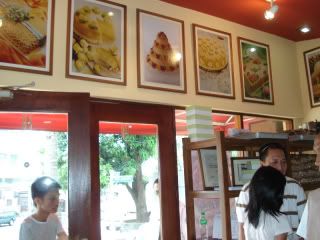 A very simple yet elegant store...
I did not see any refrigerated pastry case. Just these racks that's full of reserved cakes...
here it is....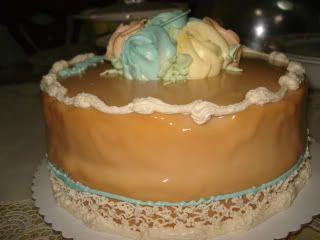 the famous Estrel's Caramel Cake
1 day shelf life.... pero ubos namin siya in 3 hours ....hehehe...
Estrel's
Sct. Tobias corner Sct. Limbaga Sts.
Brgy. Laging Handa Q.C.