It's been 3 weeks since i last tasted the grilled bangus stuffed with onions, tomato and salted eggs in Baliuag and I'm already missing the taste of that grilled boneless bangus. So yesterday when I went to the market, i look for "Ate Precy" and asked her to give me the biggest boneless bangus that she has. I was very happy because she was able to give me one that is big and fresh.
Here's what we did after cleaning the fish... Oh well, let the pictures do the talking...hehehe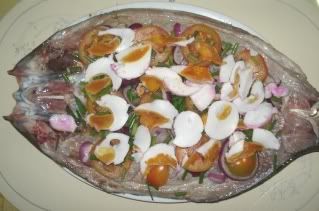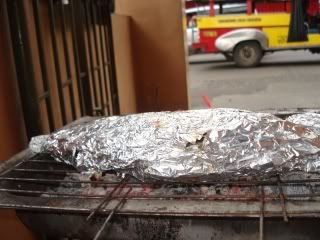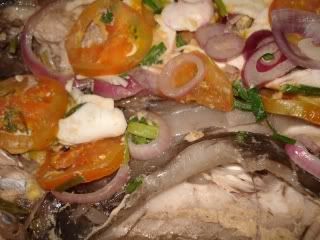 Do you want the belly part?